Acrylic and Polycarbonate
Made from synthetic elements, the acrylic and polycarbonate offered by Vitrerie Baril are designed for different uses.
Acrylic 3/5/6 mm thick and more
Of varying thicknesses, acrylic can be used for different purposes, both for the residential and commercial sectors. It will be used for example in doors of recreational vehicles, as a base for screen doors, in windproof windows and in many other places where ordinary glass could suffer damage.
Polycarbonate 3/5/6 mm thick and more
Polycarbonate is excellent for use when installing air conditioners. It is also ideal for factory use thanks to its protective capabilities, when installed near dangerous elements (factory safety guard).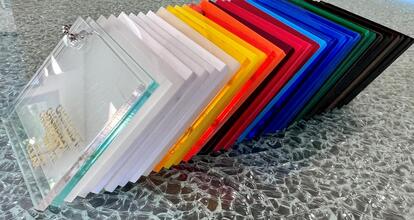 Fill out our form to get a free quote within 24 hours.
Get a quote