We can repair your mosquito nets or make new ones for you. We have a large inventory of parts for the repair and manufacture of these.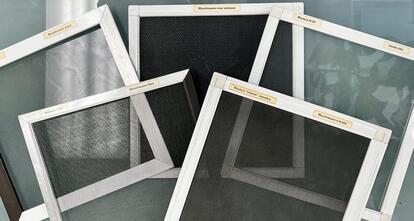 Mosquito nets are essential products to protect your home against insects and other pests while maintaining natural ventilation.
Custom insect screens are made using high quality materials and based on the precise dimensions of your doors and windows.
Custom screen manufacturing professionals use a variety of techniques to create bespoke products to suit each individual need.
Screens can be customized with a variety of colors and styles to match your home's aesthetic.
Custom mosquito nets offer maximum protection against insects and other pests while allowing fresh air to pass through.
Fill out our form to get a free quote within 24 hours.
Get a quote